Search Home
Main Content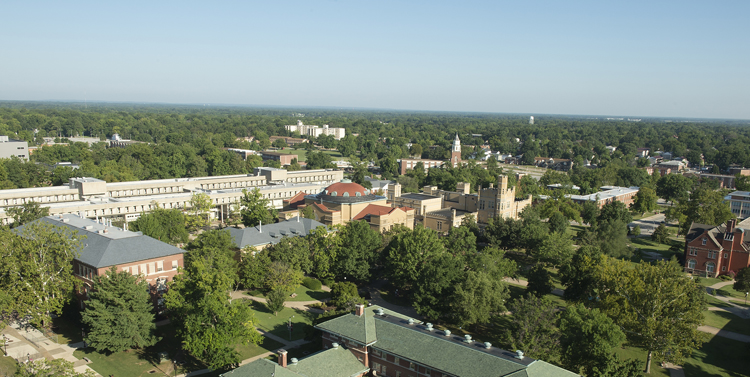 CHANCELLOR FINALISTS
Four candidates are under consideration for the position of chancellor of SIU Carbondale. Two of the candidates, William Bradley Colwell and George W. Hynd, participated in campus forums and meetings in April. Two additional candidates Rodney Scott Hanley and Carlo Montemagno, will be on campus for interviews the week of June 12.
Two of the originally named finalists, Carl Pinkert and Jeff Elwell, withdrew from consideration.
Schedules for public and group forums for one-day campus visits for Drs. Hanley and Montemagno are listed with their names below. The two campus visits will take place prior to SIU Board of Trustees interviews with the four finalists later in the week. Details of the meeting are pending and will be announced by public notice on June 12.
The finalists are:
George W. Hynd
Curriculum Vitae (PDF)
Presentation (recorded April 19)
William Bradley Colwell
Curriculum Vitae (PDF)
Presentation (recorded April 25)
Rodney Scott Hanley
Curriculum Vitae (PDF)
Open forum and campus meetings, Tuesday, June 13:
8:45-9:45 a.m., Public Forum, John C. Guyon Auditorium of Morris Library
3:15-4:10 p.m., joint meeting with A/P Staff Council, Civil Service Council, Diversity Councils and representatives from ACeS and Graduate Assistants United, Student Services Buildings 150 and 160
4:10-5:05 p.m., joint meeting of Faculty Senate, Graduate Council and representatives from Faculty Association and NTT Faculty Association, Student Services Buildings 150 and 160
5:05-6 p.m., undergraduate and graduate student government members and other students, Student Services Buildings 150 and 160
Carlo Montemagno
Curriculum Vitae (PDF)
Open forum and campus meetings on Wednesday, June 14:
8:45-9:45 a.m., Public Forum, John C. Guyon Auditorium of Morris Library; each candidate will give a 15-minute presentation and take questions from the audience
3:15-4:10 p.m., joint meeting with A/P Staff Council, Civil Service Council, Diversity Councils and representatives from ACeS and Graduate Assistants United, Student Services Buildings 150 and 160
4:10-5:05 p.m., joint meeting of Faculty Senate, Graduate Council and representatives from Faculty Association and NTT Faculty Association, Student Services Buildings 150 and 160
5:05-6 p.m., undergraduate and graduate student government members and other students, Student Services Buildings 150 and 16