Main Content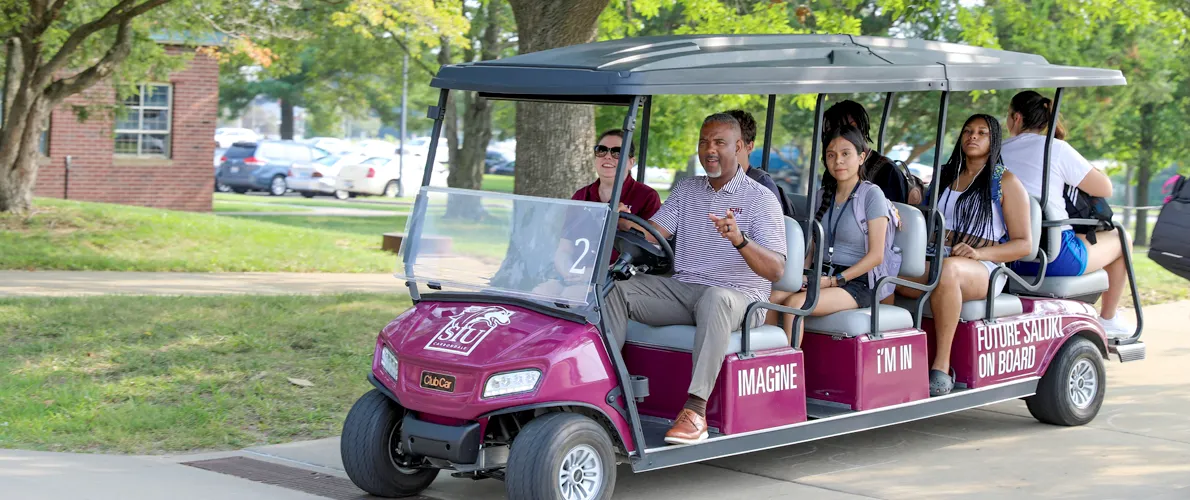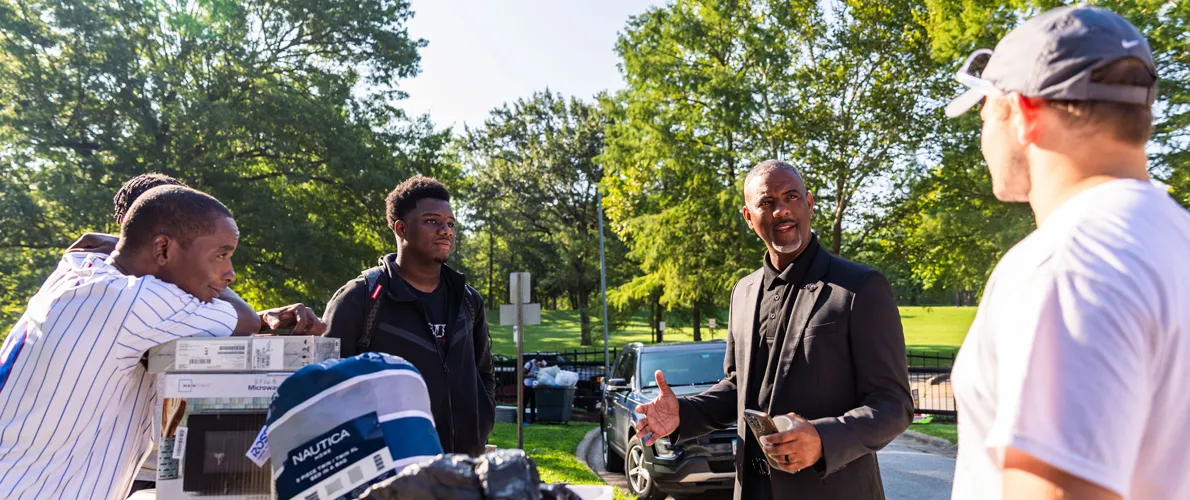 Austin A. Lane (download image) became chancellor of Southern Illinois University Carbondale on July 1, 2020.
During his time at SIU Carbondale, Dr. Lane has overseen the launch and implementation of the university's strategic plan, Imagine 2030, which rests on five equally important strategic pillars: student success and engagement; diversity, equity and inclusion; branding and partnerships; research and innovation, and sustainability. Enrollment of new freshmen has grown significantly, even during the pandemic, and more students from the Southern Illinois region are choosing to earn their bachelor's degrees close to home.
During Dr. Lane's tenure, the university initiated the Saluki Commitment and the Saluki Transfer Commitment, a pledge to close the gap between financial aid and tuition and fees for qualified students from Illinois. SIU Carbondale also began Saluki Step Ahead, which allows place-bound community college graduates to more easily earn their bachelor's degrees remotely. The university has also entered agreements with school districts and youth organizations and partnered with Chicago Hope. It restarted the Dr. Seymour Bryson Future Scholars Program and reinvigorated the Chancellor's Task Force on Diversity and Inclusion.
Before joining SIU Carbondale, Dr. Lane's career in higher education was marked by a variety of successive leadership roles and professional achievements. A more than 25-year higher education administrator and faculty member, Lane served as president of Texas Southern University, executive vice chancellor of academic and student affairs at Lone Star College System, president of Lone Star College-Montgomery, vice president for student affairs at Tyler Junior College, and dean of students at the University of Texas at Arlington.
Dr. Lane currently serves on the board of Southern Illinois Healthcare (SIH), is the chairman of the Education and Workforce Committee-SI Now, and is an active member of both the Carbondale and Carterville chambers of commerce. He was nominated and appointed to the NCAA Honors Committee in 2023 where he will serve and support student athletes to be recognized for their academic accomplishments.  
Previously, he has served on a number of boards, including Texas Children's Hospital, Greater Houston Partnership Economic Development board of directors, Amegy Bank advisory board, Montgomery County Women's Center board of directors, Rotary Club of The Woodlands, the Texas Diversity Council board of directors, Montgomery County United Way Board, The Woodlands Area Chamber of Commerce, Greater Conroe/Lake Conroe Area Chamber of Commerce, Greater Conroe Economic Development Council and Education for Tomorrow Alliance board of directors.
Dr. Lane received the 2022 100 Black Men of America "Rising Star" award and has been recognized among the 2017 top minority professional leaders in Greater Houston, recipient of the 2015 Drum Major Award, 2014 Interfaith of The Woodlands Hometown Hero Honoree, and 2012 Pacesetter of the Year for the National Council for Marketing and Public Relations.
A native of New Jersey, Dr. Lane graduated from Hackensack High School and attended Odessa Junior College in West Texas on a basketball scholarship. He holds a B.A. in psychology from Langston University, M.A. in human relations from the University of Oklahoma and Ed.D. in higher education administration from the University of Alabama.
He is married to Loren Lane and has three children, Lauren, Chase and Lance.
Imagine 2030 annual report
Get an idea of the partnerships we've forged, the discoveries we've shared, and the progress we've made.