Rita Cheng
Main Content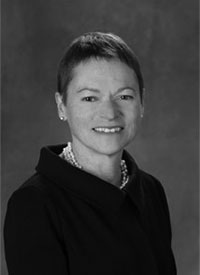 Rita Cheng became chancellor of Southern Illinois University Carbondale on June 1, 2010. Prior to her appointment, she spent 22 years in teaching and administrative roles at the University of Wisconsin-Milwaukee, including five years as provost and vice chancellor for academic affairs.
Among her accomplishments while at SIU Carbondale, Cheng led development of a 10-year strategic plan and oversaw increased freshmen enrollment for four semesters in a row, with the fall 2013 freshmen class the largest in 20 years. The university also saw double-digit increases in undergraduate international enrollment.
Cheng established financial stability across the university while addressing budgetary shortfall issues caused by declining state appropriations and tuition revenue.
She instituted a $500 million program to address campus infrastructure needs, including housing, deferred maintenance, new facilities and information technology. A "Mobile Dawg" initiative provided computer tablets to all new, on-campus freshmen. Tablets were preloaded with materials needed for several courses and applications designed to better connect students to campus life.
Cheng also created the University College, centralizing and coordinating all services, including advisement, to support new freshmen and transfer students.
Cheng held the academic rank of professor of accounting and was internationally recognized for her research in governmental and nonprofit accounting. She earned her Ph.D. in management from the Fox School of Business and Management at Temple University and her MBA from the University of Rhode Island.
Cheng left SIU Carbondale in July 2014 to become president at Northern Arizona University.