John S. Jackson
Main Content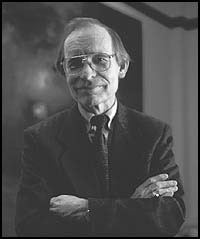 Jackson became Southern Illinois University Carbondale's 17th chancellor on June 5, 1999. A political scientist by training, he enjoyed myriad of connections to faculty and staff and students. He served as vice chancellor for academic affairs and provost from 1996 to 1999.
He had previously pulled an 11-year stint as dean of the SIUC College of Liberal Arts, one of the University's largest and most academically diverse colleges. He became vice chancellor in 1996 after serving variously as associate dean of liberal arts, associate dean and acting dean of the Graduate School from 1980 to 1983. He played a pivotal role in winning grants to train international students in government, politics and law. In recent years, he has showcased the campus, the State of Illinois and the nation to international students and professionals who have come to the United States as part of a summer institute on American government and politics for international scholars.
Jackson, a native of Waldo, Ark., came to SIUC in September 1969 as an instructor in the government department (now SIUC's Department of Political Science.) He was promoted to assistant professor in 1970, associate professor in 1973 and professor in 1978.
He is well known across Southern Illinois for his on-camera political commentary and his expertise in U.S. presidential elections.
Jackson recently joined the SIUC Public Policy Institute, established by the late former Sen. Paul Simon, and he belongs to the political science faculty.